Skip to main content
It looks like you're using Internet Explorer 11 or older. This website works best with modern browsers such as the latest versions of Chrome, Firefox, Safari, and Edge. If you continue with this browser, you may see unexpected results.

Google Scholar Citations

An author can create a Google Scholar Citations profile based on a personal Gmail account.

Make your profile public and become findable in the most widely used tool for academic research worldwide.

Obtain citation metrics to your publications in Google Scholar.

Get your h-index for Google Scholar.

Find collaborators.

Receive alerts about new publications based on keywords in your profile.

Export your citation to ORCID.
Create a Google Scholar Citations Profile
Setting up a Google Scholar Citations profile is easy:
1. Create / use a Gmail account and sign in to Google.
2. Go to Google Scholar. Make sure that you are signed in.
3. Click on My Citations at the top. You will be prompted to create your Google Scholar Citations account. You will be asked for your name, affiliation, etc.
4. Add your works. Google Scholar will automatically suggest publications to add to your profile. Select the ones that are yours and add to your profile.
5. Add your research interests as keywords, which can then be picked up by people looking for researchers in a particular field.
Sample Google Scholar Citations Profile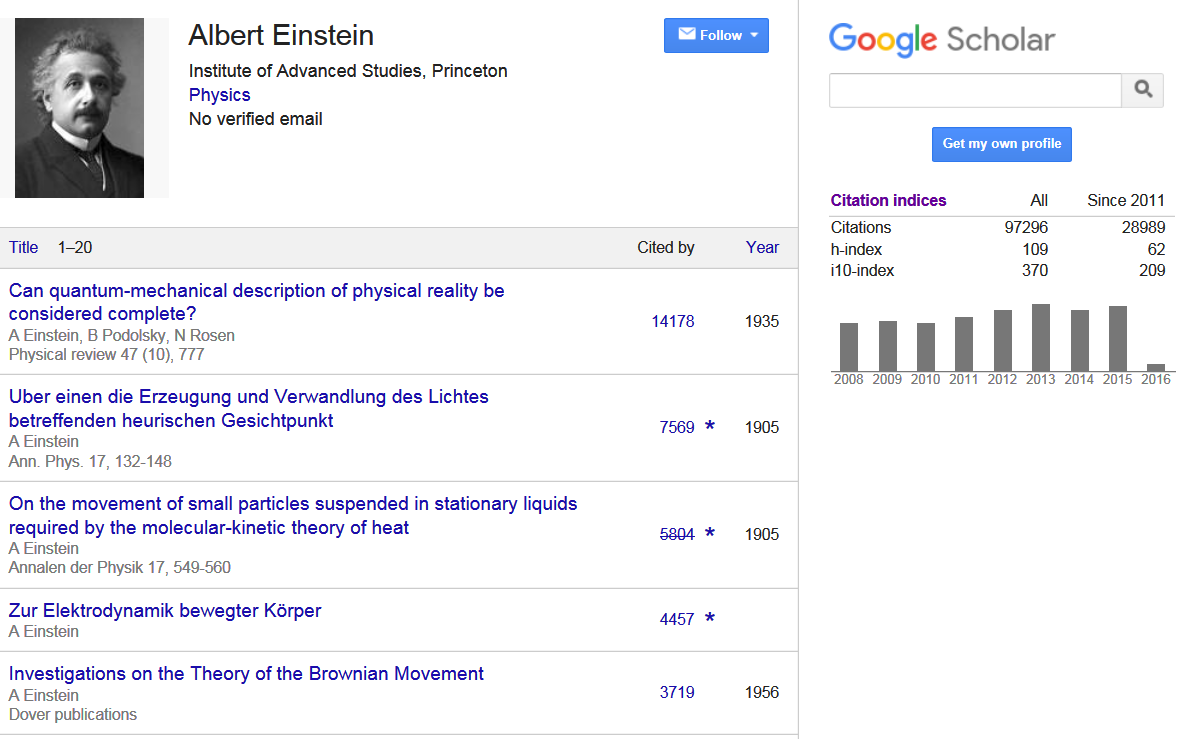 Limitations of Google Scholar Citations

Not fully integrated with ORCID and other author profiles.

Citation metrics since 2006.
Acknowledgements
We would like to express our gratitude to Ms Natasha Arguello and UTSA Libraries for allowing us to adapt their Author Profiles LibGuide.